Evonik ist der kreative Industriekonzern aus Deutschland. In unserem Kerngeschäft Spezialchemie sind wir eines der weltweit führenden Unternehmen. Von der Forschung über die Entwicklung bis hin zum Vertrieb, von der Sonnencreme und dem Hochleistungsklebstoff bis zum Benzin sparenden Autoreifen. Wir bieten Ihnen vielfältige Möglichkeiten für eine Berufsausbildung - Spaß beim Lernen inklusive.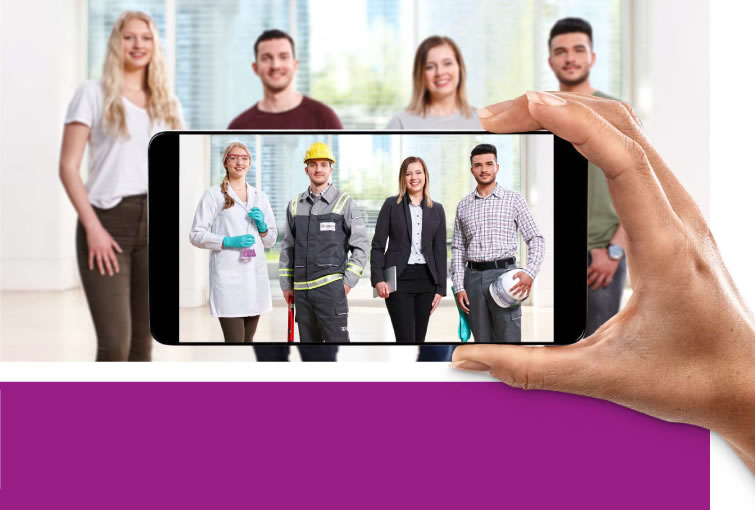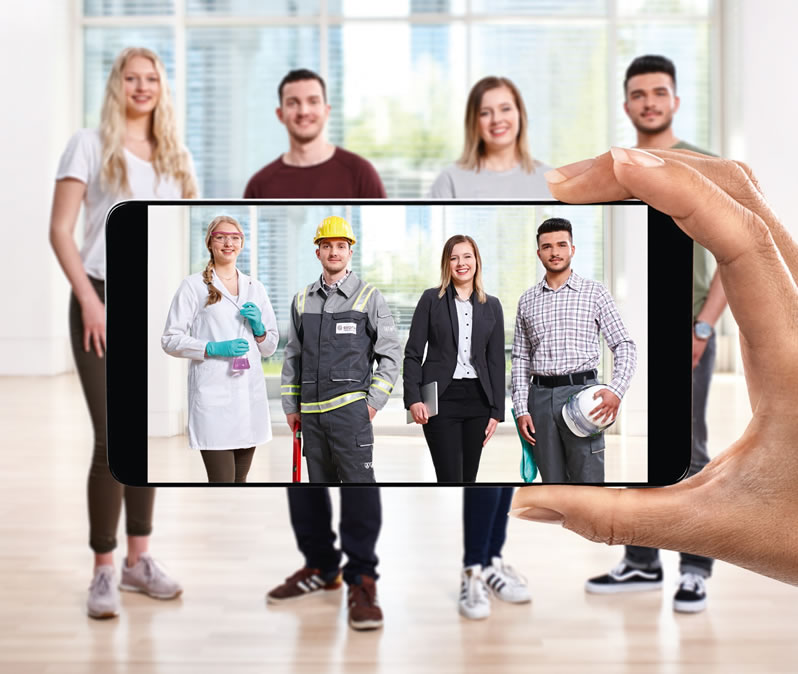 Ausbildung Bachelor of Science - International
Management for Business and Information Technology
(m/w/d)
Berufsbild
"Your three-year educational training will progress as follows: The training consists of three semesters per year, with a mix of on-the-job training at one of the sites of the Evonik Ausbildung Süd and theory at the Baden-Wuerttemberg Cooperative State University in Mannheim. Aside from German, the working language is English. On-the-job training abroad is mandatory. In addition, you should spend a semester at a university in a foreign country. Introductory seminars will give you valuable skills and basic knowledge that you can use on the job and for teamwork. You'll also receive in-house Spanish and English instruction and will receive accredited certificates for both languages upon completion. During the theoretical phase of your training, you'll learn business mathematics, economics, law, computing, accounting, Spanish, and Chinese, in addition to the fundamentals of business administration, including studies targeted specifically for industrial operations. During the first two years of studies, you'll complete a project during the practical phase of training. During the third year of studies, you'll take two advanced courses in your major and will use the knowledge from these areas during the practical part of the training. You'll prepare your bachelor's thesis during the last phase of your practical training."
Ausbildungsbeginn
2022

Ausbildungsdauer
3 Jahre

Voraussetzungen
General higher education entrance qualification
A distinct interest in modern IT
A university entrance qualification
An excellent knowledge of mathematics
The ability to work in and to understand lectures held in English
A working knowledge of Spanish and Chinese is desirable
Cultural flexibility and mobility
Employability in international teams
A sense of responsibility and reliability
Autonomy, initiative and confident appearance
Decision making and problem solving abilities
Stamina
Ausbildungsstandort
1909 legte Dr. Otto Röhm den Grundstein für den Evonik-Standort Darmstadt. Heute sind etwa 1.300 Menschen hier tätig – darüber hinaus rund 130 Auszubildende und Studierende (DHBW). Auf dem 160.000 Quadratmeter großen Gelände sind die Evonik Divisions Nutrition & Care, Specialty Additives, Smart Materials sowie Technologie & Infrastructure tätig.
In Darmstadt profitiert man von einem dichten Netz regionaler Hochschulen und Wissenschaftsinstitute, der optimalen Anbindung an Bahn (5 Min. Fußweg), Autobahn und der guten Anbindung an den Frankfurter Flughafen.
Was wir bieten
Ein umfangreiches Weiterbildungsangebot ermöglicht Ihnen die regelmäßige Anpassung und Erweiterung Ihrer Kenntnisse oder die Vorbereitung auf neue Aufgabengebiete.
Ihre Bewerbung
Haben wir Ihr Interesse geweckt? Dann bewerben Sie sich online über unsere Karriereseite unter ausbildung.evonik.de.
Falls Sie Fragen zu diesem Stellenangebot haben, wenden Sie sich bitte an Anne Haselbauer, E-Mail: anne.haselbauer@evonik.com
KENNZIFFER DER STELLE: Ausbildung - R2207
Jetzt online bewerben