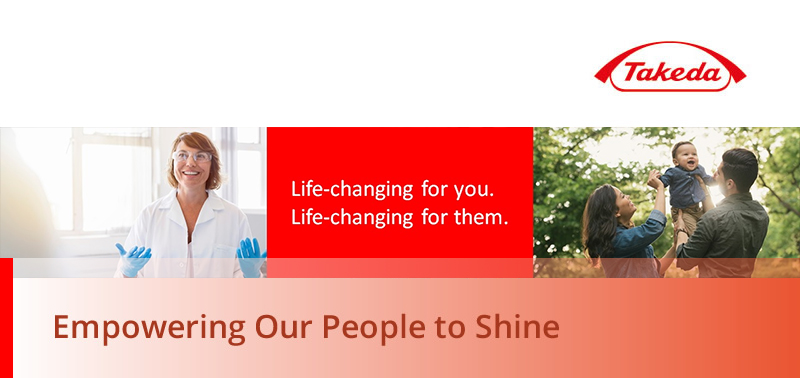 Takeda is a global, values-based, R&D-driven biopharmaceutical leader headquartered in Japan, committed to bringing Better Health and a Brighter Future to patients by translating science into highly-innovative medicines.

Are you looking for a patient-focused, innovation-driven company that will inspire you and support your career? Then take charge of your future and join us in Oranienburg as
Data Scientist (all genders)
Your primary accountabilities
Gathering and identifying local data analytics initiatives, possibilities and requests in collaboration with the local IT and the global data analytics team
Local implementation of global data analytics roadmap initiatives
Owning, managing and driving local data analytics initiatives, such as Predictive Maintenance, Down Time Analysis and respective database management
Driving local process monitoring and improvement in collaboration with the global data analytics team (e.g. descriptive statistics and visualization, statistical process control, and out-of-the-box-tools)
Executing respective reporting in collaboration with global data analytics (e.g. automated daily, monthly, and annual stability analysis targets)
Supporting and participating in the global data analytics community
Your profile
Bachelor of Science or postgraduate degree in e.g. Engineering, IT, Mathematics or Physics with a focus on e.g. Control Theory/Statistics/Mechatronics, Information/Operation, or Innovation Management
Expertise and experience in Digital/Big Data Analytics/AI/Machine Learning:

Expertise in Signal Processing, Control Systems, and Mechatronics
Experience in Machine Learning algorithms (CNN, SVM, LSTM etc.)
Respective programming knowledge of Python/R and SQL expertise

Expertise in Database/System design:

Develop and maintain ETL processing pipelines for batch and near-real time data as well as analytical/machine learning workflows
Experience with AWS cloud data architectures

Experience in SAP master data management:

Clean master data for implementation of SAP APO optimization algorithms
Optimize of planning across site: production, supply chain, packaging

Capabilities to translate business needs into data analytics concepts and the other way
High level project management skills including the ability to interface with international stakeholders and to connect data analytics experts of academia and industry
Fluent written and spoken English mandatory
Why Takeda?
Start your daily work in a friendly, diverse and open-minded environment. You can spend your lunch break together with your colleagues in our own canteen or outside surrounding the green nature of our plant. After work you can use our company health program to do sports or relax.

An attractive Compensation/Benefits package and excellent development opportunities in a global pharmaceutical company make Takeda one of Germany's most sought-after employers.

Our plant is located in the Greater Berlin area. Public transport will take you from central Berlin to Oranienburg in approx. 30-45 minutes.